Life was at a standstill for our kids with no in-person academic activity at schools for almost 2 years. Now the schools are opening up, it may trigger different emotions in different kids. This write-up would be helpful for the parents to ensure their children's participation in school amid the new-normal environment.
"I want my son to attend physical classes at school, 5 days a week now. Keeping our kids at home without any playmates or friends is not only unhealthy but not natural too!" said Tasnuva Afreen, mother of a ten-year-old.
"Online classes were more convenient than this hybrid mode of learning. Having three days of physical classes and two days of virtual classes has become a hassle for us in maintaining office time as well as the school time," said Mehjabin Haque, mother of a 2nd grader. She feels that since schools have partially reopened, it has become even more difficult for working parents to cope with the timings and the huge traffic they have to face on their way and not have a fixed routine for all weekdays.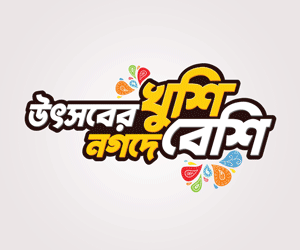 Another mother says, "Are in-person classes mandatory now? It's not easy doing all those activities wearing masks for the kids. They will be exhausted and have difficulty in breathing."
We are coming across parents with all types of mindsets. Some are sceptical about this current situation; some are very positive and appreciative of the changes and some has shown different kinds of concern. This sudden change in the academic scenario of our country has brought about so many questions and doubts in parents. How will their children adjust and cope with the new environment and how the parents are going to fit in with the new schedule has created a major problem.
Not only parents, but kids have also had a long time away from school, and this has created mixed feelings in them as well about returning to school. Some may be eager to return to face-to-face schooling and see their teachers and classmates while others might be concerned, worried, or anxious about catching up on schoolwork, re-entering friendship groups, or adjusting to a new school routine.
We must understand that this whole process of transitioning and adjusting will happen in phases. Transitioning can be hard. It can be tiring and takes a lot of time, especially for younger children.
Children with developmental disabilities may require additional time to adjust. Being among masked faces might add to emotions of uncertainty because facial expressions are supposed to help communicate feelings and provide reassurance.
Furthermore, children may be aware that the COVID-19 risk is associated with being in the company of others and may be concerned about becoming ill. When they go out now, they're constantly reminded not to get too close to other people, to keep their masks on, to use sanitiser, to wash their hands - all these, rather necessary advice, create a sense of anxiety as well.
And there is the struggle of adapting to changing routines, social interactions, classroom settings – all of which kids were away from so long, that they need to re-learn. As parents, we need to remember, even good change can be stressful and make sure we do not put any extra pressure on our kids.
Schools also need to help kids with this transition and focus more on assisting students in reconnecting with classmates and teachers, adhering to classroom routines, and relearning to operate in peer groups. This may be more significant than learning activities in some cases.
Here are some ideas that might help your children get back to school:
Show confidence and positivity
Be confident in your child's ability to return to school and be excited about it. This gives the message to your child that when they return to school, they'll be OK and have a good time. Avoid complaining about traffic, changes in routine struggles with transitioning in front of the – kids, especially younger ones need all the positive energy from us so that they do not get overwhelmed.
Talking helps!
Talk to your child about his or her feelings about school and reassure them that their sentiments are normal. For instance, 'Yes, it will be wonderful to see your friends again, or 'It's fine that your brother is excited and you are nervous.'
If your child doesn't want to talk at all, try a conversation starter like, 'Tell me one good thing and one bad thing about your day' or 'I noticed that you seem very sad today. I wonder why that is?'
Comfort your child
Reassure your child that it's normal to be worried or unsure about going to school, but that they'll be OK. 'It's OK to be nervous - it's a major shift,' for example, or 'A lot of other kids will be feeling the same way you are.'
Give them some control
Allow your youngster to have some control. Ask them what they want for school lunch or what they want to do after school, for example.
Activities for stress relief
Practise breathing exercises or muscle relaxation activities with your child. These can help if your child is feeling very anxious.
Ensuring good health
Make sure your child gets plenty of healthy food, physical activity and sleep. Your child must be healthy not just mentally but physically too.
Prioritise your child, show patience
When your child wants to talk about school, try to put down what you're doing and listen. If your child wants to tell you something, be patient.
Your child needs encouragement!
If your child is tired or having trouble adjusting, encourage them to practise self-compassion.
For example, 'I'm giving it my all,' they could say. It's fine if I forget how to solve that math issue.'
Now that the schools have already reopened, children are getting accustomed to the new normal. A lot has changed in how they attend their classes. Maintaining hygiene, keeping social distance, wearing masks are a few of them. It is difficult! But at the same time very important.
These changes in surroundings can play a crucial role in the mental health and social skills of your kids. So, you must pay attention to the very minute details that your child is expressing or feeling. As parents, the least we can do is to help our children acknowledge the changes and deal with them in the simplest way possible and that is by talking through it.
Sadia Mahjabeen ([email protected]) is the Principal and Rose Prema Gomes ([email protected]) works as an SEL Master at the iAmMotherly.