It's hard to overstate the importance of learning MS Office suite for our professional and academic careers. Having hands-on knowledge of different MS Office tools is now an essential skill for everyone.
The good news is, there are a lot of places online where you can learn basic to advanced MS Office applications for free. Let's take a look at some of the internet's best offerings.
YouTube Channels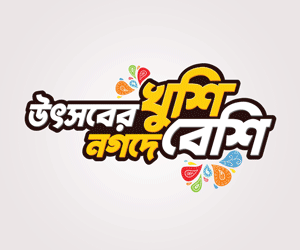 There are a lot of YouTube channels offering comprehensive MS Office courses for free. Here are some of the most popular channels that are offering MS Office courses on YouTube, recommended for you.
Tutorials Point: Tutorials Point is an India-based YouTube channel that offers free learning materials on a number of topics. They have separate comprehensive courses on Different MS office modules, and the courses are made of short interactive videos that are engaging and instructive at the same time. They also provide learning materials for free.
Technology for Teachers and Students: Technology for Teachers and Students includes a large number of youtube tutorials for mastering Microsoft Office that are both concise and informative. There are additional video tutorials for OneNote, OneDrive, and Sway that can assist you in learning intermediate and advanced topics.
Learnit Training: Learnit Training's YouTube channel features a variety of training videos for a range of digital products, as well as Microsoft Office starting courses. Additionally, individual video tutorials for Word, Excel, PowerPoint, and Outlook for various Office versions are available.
Teacher's Tech: The Teacher's Tech channel contains a selection of videos that will help you brush up on your Microsoft Office abilities for beginners and beyond. If you want to learn more about OneDrive, Microsoft Sway, Office Lens, and Office Online, there are additional video tutorials available.
HiTech Tutorials: HiTech Tutorials will assist you in learning the fundamentals of Microsoft Word, Excel, and PowerPoint. There are also a number of pointers and tactics to help you become more proficient in the Office suite.
Open Online Courses
There are a number of open online platforms that are providing comprehensive courses on MS Office. These platforms are usually not free as their course outlines are more robust and they offer much more course materials. However, there are few places you can learn MS Office for free.
edX: One of the most popular e-learning platforms on the internet is edX. edX offers a number of Microsoft-related courses for free, including Microsoft Office Fundamentals - Outlook, Word, and Excel. However, if you want a validated certificate, you'll have to spend USD 99. In edX, you can learn Microsoft Office apps in-depth and progress.
Coursera: Coursera is one of the largest e-learning platforms, with courses from some of the world's most prestigious universities. Some Microsoft Office applications include extensive and detailed syllabuses.
There are also quizzes, examinations, and peer-graded tasks. You can also learn how to solve actual problems and obtain qualifications, which will make it easier for you to secure a job or a promotion.
Not all courses on Coursera are free, although if you are a student/faculty member and have an institutional e-mail ID, you'd get to learn a lot of paid courses on Coursera for free.