You don't have to be an expert phone reviewer to compare phones according to their specifications. If you comprehend the following basics, you'll be easily able to compare phones just by looking at their 'specs' displayed on the box or on the internet.
Processor
Comparing phone processors is a relatively easier task. Chip manufacturers use higher 'numbers' for processors that are more capable.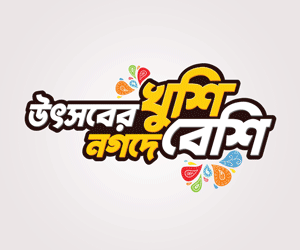 Such as a Snapdragon 870' processor will be more powerful than a Snapdragon 855' processor. There are also processor series that should be taken into account. The Snapdragon '732G' processor belongs to Qualcomm's 700 series lineup, so any processor with an initial of '7'(such as 'Snapdragon 765G') will be less powerful than a processor belonging to the higher 800 series lineup (such as ' Snapdragon '865').
This is how you can compare processors from the same series and from different series.
RAM
We all know more RAM is generally better for a smartphone. But there are some other REAm specifications you should keep in mind.
Most RAMs now belong to the 'LPDDR4X' category. So if you are buying an older phone that has, supposedly, 'LPDDR4' or 'LPDDR3' RAM, it means that the RAMs on those phones are slower than the contemporary RAMs.
Nowadays Flagship grade phones come with even 'LPDDR5' RAMs. These are the fastest consumer-grade RAMs in the industry.
Storage
Knowing the category of your storage type is important. Nowadays most mid-range phones come with 'UFS 2.1' storage. And yes, higher numbers mean higher storage speeds in this case.
If you are comparing 2 phones that have 'UFS 3.0' and 'UFS 2.1' storage respectively, the former will be noticeably faster than the latter in terms of loading speed.
GPU
It's a bit complicated to know the GPU details of a smartphone. An easy way to understand when comparing phone GPUs is to know the processor name.
If the two phones have processors made by the same company, then the higher-end processor will have better graphics performance. Comparing GPUs from two different manufacturers is tricky. In this case, you should go for real user reviews.
Camera
This is the most confusing part if you want to compare cameras just by looking at specification details. There are a lot of budget smartphones that have '48' or '64' megapixel cameras whereas the latest iPhones have '12' megapixel cameras. So comparing camera techs in this way is a bit impractical.
If the phones you are comparing have sensors made by the same company, such as the 'Sony IMX 586' and the 'Sony IMX 766,' then the camera sensor with the higher number will provide better details and sharpness.
Although nowadays camera tech is heavily dependent on performance-enhancing software algorithms, it's difficult to forecast which phone will perform better in real life.
Screen
Always choose the phones that have AMOLED screens rather than LCD screens. AMOLED technology has become cheap nowadays and we can see even low-budget phones are coming out with full HD+ AMOLED screens.
These screens will always provide you with better colour and contrast, and the media experience will always be better than that of LCD screens.
Also, 'Full HD+' display means the phone has a 1080p supported display, and 'HD+' means the phone has a 720p display. As display techs have become affordable, it is always recommended to go for 'Full HD+' displays with AMOLED screens.