The market opened lower on Thursday, after the Eid holidays, as the risk-averse investors continued their sell-off amid lower than expected earnings of many companies.
The participation of investors was very thin in the brokerage houses as most of the investors are yet to return to Dhaka after celebrating Eid festival in their village home.
The stock markets remained closed for six days from April 29 to May 5 on the occasion of Eid-ul-Fitr, the biggest religious festival of the Muslims, including May Day and weekly holidays.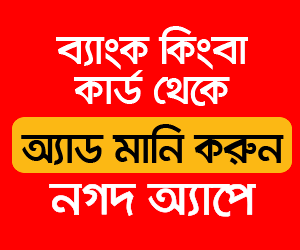 Trading on the bourses started at 10:00am as usual and will continue until 2:30pm.
DSEX, the prime index of the Dhaka Stock Exchange (DSE), went down by 27.91 points or 0.41 per cent to stand at 6,627, after the first hour of trading at 11:00am.
Two other indices also saw negative trend till then with the DS30 index, comprising blue chips, losing 10.80 points to reach 2,449 and the Shariah Index (DSES) shed 5.32 points to stand at 1,441.
Turnover, another important indicator of the market, stood at only Tk 769 million within the first hour of trading.
Market operators said investors remained cautious and some booking profit on sector specific stocks which failed to meet investors' expectations in the latest quarterly earnings and year-end dividend declarations.
Of the issues traded till then, 172 declined, 105 advanced and 63 issues remained unchanged on the DSE trading floor till then.
JMI Hospital Requisite Manufacturing was the most traded stock till then with shares worth Tk 78 changing hands, closely followed by National Bank, Provati Insurance, Unique Hotel and Beximco.
The Chittagong Stock Exchange also saw downward trend till then with its All Shares Price Index (CASPI)—losing 10 points to stand at 19,464, while the Selective Categories Index – CSCX fell 6.0 points to reach at 11,678 at 11:00am.
Of the issues traded till then 36 declined, 28 advanced, and 11 unchanged with Tk 24 million in turnover.