Stocks edged up on Wednesday after high volatility as investors were mostly cautious amid growing economic worries.
The market moved between positive and negative several times before closing slightly higher after a three-day losing streak.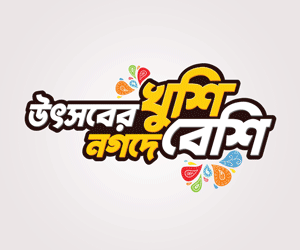 DSEX, the prime index of the Dhaka Stock Exchange, went up by 6.14 points to settle at 6,317, after losing over 114 points in the past three consecutive days.
Turnover, the crucial indicator of the market, however, dropped further to Tk 6.94 billion, which was 4.28 per cent lower than the previous day's tally of Tk 7.25 billion.
The DSE Shariah Index (DSES) also advanced 2.56 points to close at 1,381. However, the DSE 30 Index, comprising blue chips, lost 1.46 points to finish at 2,293.
Out of 382 issues traded, 193 advanced, 123 declined and 66 issues remained unchanged on the DSE trading floor.
Beximco was the most traded stock with shares worth Tk 447 million changing hands, followed by Shinepukur Ceramics (Tk 259 million), JMI Hospital Requisite (Tk 182 million), Alif Manufacturing Company (Tk 179 million) and Sonali Papers (Tk 156 million).
Junk stock Meghna Pet Industries was the top gainer, posting a 9.96 per cent gain while Bangladesh National Insurance was the day's worst loser, losing 1.98 per cent.
The Chittagong Stock Exchange (CSE) also edged up after three days with the CSE All Share Price Index – CASPI –gaining 11.19 points to settle at 18,602 and the Selective Categories Index – CSCX –rising 6.15 points to close at 11,152.
Of the issues traded, 118 declined, 112 advanced and 47 issues remained unchanged on the CSE.
The port city's bourse traded 19.45 million shares and mutual fund units with turnover value worth over Tk 382 million.