The stock price of newly-listed JMI Hospital Requisite Manufacturing is rising 'abnormally' as it created an 'irrational hype' among investors.
Within the three weeks since its debut, the company's share price jumped over 272 per cent or Tk 54.50 each riding on short-term speculation.
The medical equipment manufacturer's share price closed at Tk 74.50 on Thursday on the Dhaka Stock Exchange, from its issue price of Tk 20 each.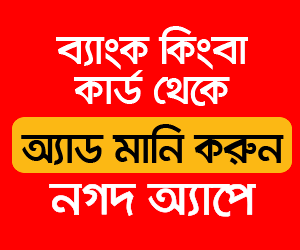 It was also the week's top gainer, surging 44.94 per cent during the week.
Market analysts said the investors showed their appetite for the new issue amid short-term speculation creating an 'irrational hype' among investors since its debut on March 31.
Most of the initial public offering (IPO) shareholders were unwilling to sell their stakes hoping for higher profit in future, according to a merchant banker.
Each general investor received a minimum 51 IPO shares of the company while non-resident Bangladeshis received 58 shares against application of Tk 10,000 each on a pro-rata basis.
The company was one of the top gainers in almost every day since its trading debut on March 31, 2022.
However, an analyst said, investors are blindly rushing towards its stock without conducting a proper analysis when they see the rise in values.
"If this stock faces correction, general investors will be the losers, which will dent their confidence," he said.
The investors should be careful about buying overvalued stocks in order to avert any misfortune, he said.
JMI Hospital Requisite raised Tk 750 million from the capital market by issuing IPO shares under the book-building method.
The cut-off price of shares of the company was fixed at Tk 25 each, but the general investors, including non-resident Bangladeshis got IPO shares at Tk 20 each, a 20 per cent discount on the cut-off price.
The company will utilise the IPO proceeds for purchasing machinery, constructing building, land development, repaying bank loans and bearing the IPO expenses.
The company's profit for six months for July-December, 2021 stood at Tk 116.21 million as against Tk 109.21 million for July-December, 2021.
The company will hold a board meeting on April 26 to consider, among others, un-audited financial statements for the third quarter (Q3) period ended March 31, 2022.
The company's authorised capital is Tk 3.0 billion and paid-up capital is Tk 1.25 billion while total number of securities is 125.29 million.
Sponsor-directors own 32.32 per cent stake in the company while institutional investors 39.23 per cent and the general public 28.45 per cent as on March 31, 2022, the DSE data showed.