The stock price of IPDC Finance is rising 'abnormally' in the last one month despite no undisclosed price sensitive information (PSI).
Within a month, the non-bank financial institution's stock price jumped over 59 per cent or Tk 20.30 each in the falling market.
However, the financial institution's stock price fell 2.56 per cent to close at Tk 53.30 on Monday on the Dhaka Stock Exchange. Its share price was Tk 34.40 each a month earlier on March 27.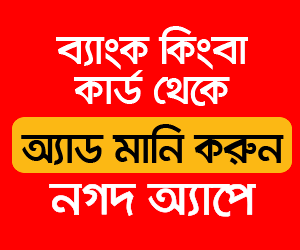 The country's first private sector non-bank financial institution shares traded between Tk 22.90 and Tk 57.20 in the last one year.
IPDC Finance was also the most-traded stock on the prime bourse on Monday with some 6.27 million shares of the company traded, generating a turnover of Tk 339 million.
The recent 'abnormal' price hike and increase in volume of shares prompted the DSE to serve a show-cause notice on the company recently.
The company, however, said: There is no undisclosed price sensitive information for recent unusual price hike and increase in the volume of shares of the company.
Even after being served show-cause notice, the company's share price has not stopped rising which may hit innocent investors, said a stockbroker.
"If this stock faces correction, general investors will be the losers, which will dent their confidence," he said.
He noted that some influential investors by disseminating rumours are trying to manipulate the prices of shares of many companies.
The investors should be careful about buying overvalued stocks in order to avert any misfortune, he said.
IPDC Finance's first quarter (Q1) earnings per share (EPS) stood at Tk 0.60 for January-March 2022 as against Tk 0.55 for January-March 2021.
The company has posted a 24.73 per cent growth in its EPS for the year that ended on December 31, 2021 compared to the same period of the previous year.
The company has also reported EPS of Tk 2.37 as against Tk 1.90 for the same period last year.
Accordingly, the board has declared a 12 per cent cash dividend for the year ended on December 31, 2021.
In 2020, the company also disbursed 12 per cent cash dividend. In 2019, it provided 10 per cent cash and 5.0 per cent stock dividend.
The company's paid-up capital is Tk 3.71 billion and authorised capital is Tk 8.0 billion while the total number of securities is 371.09 million.
Sponsors hold 48.04 per cent stakes in IPDC Finance while the government owns 21.88 per cent, institutions 16.74 per cent, foreign investors 0.07 per cent and the general public remaining 13.27 per cent as of March 31, 2022, the DSE data shows.