The board of Dhaka Stock Exchange and DSE Brokers Association of Bangladesh (DBA) held an emergency meeting on Monday evening to restore investors' confidence in the moribund market.
They also discussed how to enhance the prime bourse's income by introducing diversified products.
The meeting was held at the DSE Tower at Nikunja in the capital to make the country's stock market more dynamic in future, meeting sources said.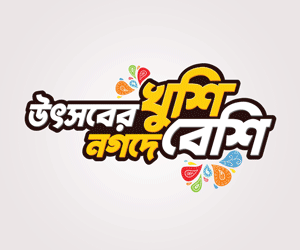 DBA is a platform for trading right entitlement certificate (TREC) holders of the DSE, which has been working since 2014, after the demutualisation of the country's premier bourse on November 21, 2013.
DBA president Richard D' Rozario, Senior Vice-President Md Sajedul Islam, Vice president Md. Saifuddin were present at the meeting among others.
DSE Chairman Md. Eunusur Rahman, directors Ms. Salma Nasreen, Habibullah Bahar, Md. Shakil Rizvi, Mohammad Shahjahan, Sharif Anwar Hossain and managing director Tarique Amin Bhuiyan, were present.
DSE chairman said the DBA is an important organisation in the country's capital market and every member of this organisation has a versatile experience.
There is a mixture of old and newcomers among them. He believed that the experience of the old and the one will take the country's capital market to a new height in the future.
The DSE chairman said that it is the responsibility of all to see the benefits of all through discussion with all concerned in the capital market. It is important to pay special attention so that the confidence of investors in the country's capital market is not eroded, he said.
"In particular, the current situation of the capital market needs to be further accelerated and modernized in all areas," he said.
DSE now has to think about the way the world is being modernised and the capital market needs to be taken forward.
He also said that special importance should be given to the activities of stock exchange properly within the law.
DBA present Rozario said that modernisation in all areas of DSE would further enhance the professionalism of the organisation through coordination.
The DBA leaders emphasised creating a diverse source of DSE's income by expanding the diversification of capital market products as well as technological development and capacity building.
They hoped that all stakeholders in the capital market will safeguard their interests and make the wheel of the country's economy more active and the activities of DSE more dynamic and effective.
The broker representatives assured that the DBA's cooperation in this regard will always be on the DSE through mutual cooperation.
They expressed hoped that the capital market would move forward.
The chairman of the DSE said that the stock exchanges would continue to support the association in developing the capital market.