Dhaka stocks rebounded in the gaining streak on Tuesday, after a single-day break, as bargain hunters went on late hours buying interest on sector-wise issues.
DSEX, the prime index of the Dhaka Stock Exchange, went up by 10.65 points or 0.15 per cent to settle at 6,677, after losing over 16 points the previous day.
The DSE Shariah Index (DSES) also advanced 1.76 points to close at 1,456. However, the DSE30 Index, comprising blue chips, fell 2.24 points to finish at 2,474.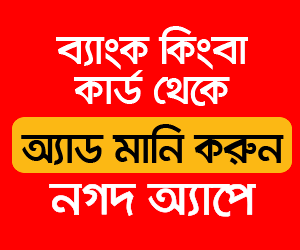 Turnover, an important indicator of the market, also rose to Tk 7.66 billion on the country's premier bourse, rising 29 per cent over the previous day's mark of Tk 5.93 billion.
Market operators said the optimistic investors showed their buying interest in sector-specific stocks, riding on the latest earnings and dividend declarations.
Of the 381 issues traded, 163 advanced, 160 declined and 58 issues remained unchanged on the DSE trading floor.
A total number of 144,993 trades were executed in the day's trading session with a trading volume of 145.23 million shares and mutual fund units.
The market cap of DSE also rose to Tk 5,390 billion on Tuesday, up from Tk 5,372 billion in the previous session.
Beximco- the flagship company of Beximco Group-was the most traded stocks with shares of Tk 520 million changing hands, followed by JMI Hospital Requisite Manufacturing (Tk 409 million), Bangladesh Shipping Corporation (Tk 359 million), Orion Pharma (Tk 349 million), and Sonali Paper & Board Mills (Tk 287 million).
Bangladesh Monospool Paper Manufacturing Company was the day's top gainer, posting 8.01 per cent gain, while Eastern Bank was the day's worst loser, losing 10.15 per cent following its price adjustment after record date.
However, the Chittagong Stock Exchange (CSE) edged marginally lower with the CSE All Share Price Index - CASPI –losing 20 points to settle at 19,578 and the Selective Categories Index - CSCX –shedding 13 points to close at 11,748.
Of the issues traded, 127 advanced, 103 declined and 30 issues remained unchanged on the CSE.
The port city bourse traded 5.99 million shares and mutual fund units with a turnover value worth Tk 199 million.