Capital Market Stabilisation Fund (CMSF) has settled 93 per cent of total claims so far lodged with the fund authority to receive undistributed dividends.
The CMSF, earlier formed to settle investors' claims on dividend along with providing liquidity support for the country's stock market has settled the claims in two phases.
The fund settled 30 claims on April 28 in the second phase depositing cash dividend worth Tk 2.01 million into the accounts of investors who lodged claims with the fund authority.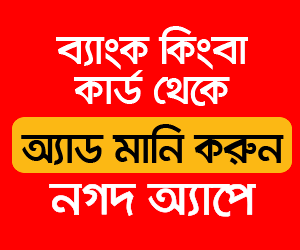 BSEC Chairman Professor Shibli Rubayat-Ul-Islam handed over the cheques to the claimants in the event chaired by CMSF Chairman Mr. Md. Nojibur Rahman and attended, among others, by BSEC Commissioner Dr. Shaikh Shamsuddin Ahmed and members of the board.

On March 15, the CMSF handed over cheques worth Tk 0.12 million through a ceremony held at a city hotel in the capital Dhaka.
"We have been working to ensure investors' greater interest through settlement of investors' claims subject to conducting proper scrutiny," said former principal secretary Md Nojibur Rahman, also the chief of governing body of the CMSF.
He has also expressed optimism regarding the CMSF's positive impact on the stock market in coming days.
The officials of the CMSF said they have so far received investors' claims on undistributed dividend worth Tk 2.29 million.
"Around 93 per cent of the claims have been settled and the remaining 7.0 per cent claims on undistributed dividends are likely to be settled within next 15 days," says CMSF chief operating officer Md Monowar Hossain.
Asked about the settlement of undistributed bonus or rights shares, Mr. Hossain said the settlement of such dividend will be started soon.
The Bangladesh Securities and Exchange Commission in a gazette notification on June 27 issued rules for the CMSF to help revitalise the market along with settling investors' claims on undistributed/unsettled dividends.
The CMSF comprises of undistributed or unsettled dividends such as cash, stock and rights.
Apart from settling investors' claims, the CMSF has also injected Tk 1.5 billion into the stock market through Investment Corporation of Bangladesh (ICB).
The ICB received Tk 1.0 billion in first phase and Tk 500 million in second phase.
The CMSF officials said they have so far received Tk 4.50 billion in cash and shares worth Tk 3.25 billion in market price from the issuers of the listed securities.
A large number of issuers have not yet deposited investors' unclaimed dividends into the CMSF.
The securities regulator has recently asked those issuers to deposit the unclaimed dividends within the extended timeframe May 31.
The deadline has been extended for the third time.
Apart from investing through the ICB, the CMSF has also finalised the process of floating a closed-end mutual fund namely 'ICB AMCL CMSF Golden Jubilee Mutual Fund'.
As sponsor, the CMSF has already contributed Tk 500 million to the fund to be floated in order to facilitate the stabilisation of the market.