There's a common saying that people from Chattogram are usually food lovers. This general perception, however, is true to its core as you can realise it by getting to know hundreds of varieties of tasty and traditional foods of Chattogram.
If you are a foodie not from Chattogram, here's what you must try whenever you visit the commercial capital of Bangladesh.
Mezbaan beef curry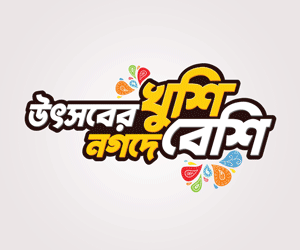 One cannot just talk about Chattogram without talking about Mezbaan Beef. 'Chatgaiyas' (residents of Chattogram), being festive and exuberant people, are known for treating their guests in a royal manner.
The guests on many big occasions are treated with a special kind of beef curry prepared with a mix of many different spices which are not commonly used in other parts of Bangladesh.
This beef curry has long been the signature dish of Chattogram, and one cannot but go there and try it from the numerous food outlets that prepare some of the most mouth-watering Mezbaan curries.
Mezbaan Chonar Daal
This is a complimentary dish with the Mezbaan beef curry which, like the Mezbaan beef curry, is prepared with a lot of specific spices which are not used in the preparation of normal daal.
The dish being served with the beef curry is found in all the big restaurants of the city and is relished by travelling food lovers.
Durus Kura
Chatgaiyas have a special affinity towards non-vegetarian food and their non-vegetarian foods are among some of the most flavourful and spicy delicacies of Bangladesh.
Like beef, they are famous for chicken curry as well. A special chicken curry named Durus Kura, which is a spicy broth made with an entire chicken, is another special food of the region.
Like the other two foods mentioned above, Durus Kura's origin also lies in the occasions of treating guests as well as weddings and special occasions.
Although prevalence of the dish is not as widespread as the other two dishes, it is slowly catching up and now, is available in a lot of top restaurants of Chattogram including Chatro Metro, Bir Chattola etc.
Shutki Dishes
Chattogram, being a seaside district, is a rich hub of seafood and the amount of dishes with shutki aka a special type of dried fish are plentiful. None in Bangladesh can prepare shutki delicacies like the Chatgaiyas do.
The Chatgaiya style shutki dishes prepared with Churi and Loitta fishes are now getting out of the homestead and entering the restaurants.
Maheshkhali's Betel leaf
Maheshkhali's betel leaf has entered the cultural landmark of our country with constant references about it in a lot of Bengali movies as well as songs.
The Maheshkhali region of Chattogram has a huge area dedicated towards the cultivation of betel leaves and if you are a 'Paan Connoisseur,' chances are high that your Chattogram tour will go very well.
Bela Biscuit
Chattogram, being the hub of spicy food, doesn't lag much when it comes to sweet food. Bela Biscuit, run by Gani Bakery, is a traditional baking delight which has been a regular side dish with tea for residents of the city as well as across the country for a long time.
The bakery is one of the pioneers when it comes to the biscuit industry in the country and has been around for a long time.
Chattogram, with its own idiosyncrasies, is a powerful cultural hub of the country, and with rich culture comes mouth-watering food. The city has always been regarded as a paradise for food lovers, and rightly so.