It is not mandatory to involve sugar to satisfy a sweet tooth.
Since, sugar raises cholesterol, increase the chances of diabetes, can overload your liver, affects teeth, impacts brain function, and is highly addictive due to its massive dopamine release in the brain, a simple swap with cinnamon can significantly reduce calories and add some medicinal values.
But how far can you go with cinnamon?
Cinnamon has a mild sweet flavour, that can be used as a ground powder or dried stick in your regular tea, coffee, curries, even dessert.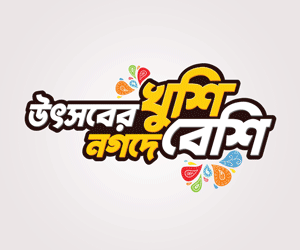 It can be used to substitute brown sugar in any preparation or be sprinkled on fruit to liven up a simple dessert with its wonderful aroma.
Though its sweetness is not overpowering, a small amount of cinnamon goes a long way from sweet dishes to stews and curries, even beverages as a substitute for sugar. Or you can use it along with sugar to check sugar's negative impacts.
What about artificial sweeteners?
Cinnamon contains anti-diabetic substances that help to reduce glucose absorption in our bodies and lower blood sugar levels by up to 29 per cent, which is not only good for type-2 diabetic patients but also helpful for non-diabetic consumers regarding losing weight.
Cinnamon activates a protein called Sirtuin-1, which is active in insulin regulation and lipid metabolism. Consuming this super-spice can reduce the storage of excess fat, burn more calories.
For those who eat oatmeal for weight loss or diabetic reasons, sprinkling 1 teaspoon of grounded cinnamon on a bowl of oatmeal can radically change the taste, aroma and nutrition.
Cinnamon reduces blood pressure by inhibiting the release of inflammatory fatty acids and preventing platelets from thickening the blood. Cinnamon's calcium and fibre content aid in the removal of toxins from the body and help lower cholesterol and triglyceride levels.
So, having cinnamon powder instead of sugar in your regular fruit juice or fruit salad will satisfy your sweet tooth, reducing the risk of heart diseases.
Cinnamon is rich in antioxidants, which help to protect the body from free radical damage.
It has anti-carcinogenic qualities that suppress cancer cell proliferation. It also contains anti-inflammatory properties, which help to relieve pain and headaches such as arthritis, as well as repair tissue damage and prevent muscle damage.
Hence, adding a teaspoon of cinnamon powder instead of cream and sugar to your regular coffee would be a better decision for your health.
Cinnamon has benefits even for colds and coughs. As a sweetener for spice tea in cold, one teaspoon of cinnamon powder with a few drops of honey will give several medicinal properties with an excellent flavour and taste.