South Bangla Agriculture and Commerce (SBAC) Bank Limited arranged a discussion meeting and Doa mahfil to mark the National Mourning Day at its Head Office on Wednesday.
Md Golam Faruque, Managing Director of SBAC Bank Limited, delivered a speech on the occasion.
Additional Managing Director Mostafa Jalal Uddin Ahmed, Deputy Managing Director Tariqul Islam Chowdhury, Training Institute Principal Md. Nazrul Islam and GSD Head Md. Hafizur Rahman spoke at the programme, said a statement.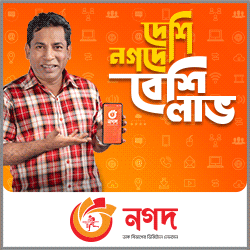 -rmc//