The Korean wave that landed over in Bangladesh with PSY's enigmatic track, Gangnam Style, has been cascading this country with the popularity of K-pop and K-drama. Thanks to South Korea's entertainment industry, Korean beauty products now rule worldwide.
Korean men and women are known to be extremely self-conscious when it comes to their appearances. Korean mothers raise both their sons and daughters to take care of their skin properly as it is considered to be part of their health. While their basic skincare includes cleansing and moisturising, some maintain as much as 10 steps for their daily routine. Although it sounds extravagant and tiresome, the results prove it to be necessary for those who love to use beauty as their asset or simply to feel good.
Although not many men are seen interested in investing in a healthy skincare routine, Bangladeshi women are greatly inspired in maintaining their beauty seeing the glass skin of their favourite South Korean celebrities. Korean beauty product imports in Bangladesh have increased in the past few years because of their popularity and their effectiveness.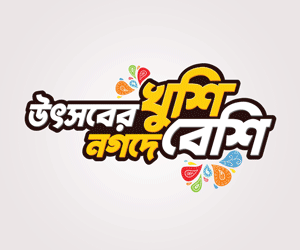 Herbal skin care products have been ruling throughout generations of women in this subcontinent for their natural and eco-friendly solutions. However, with the evolution of scientific discoveries, people now understand how "chemical" is not always a negative word. Some chemicals can boost the effectiveness of natural ingredients. This makes skincare time-efficient and more accessible for the newer generations that have to encounter increased stress and pollution.
A number of Korean products also claim to have eco-friendly, sustainable, and cruelty-free formulas. One of the top-selling Korean brands in Bangladesh, Acwell, claims to infuse traditional Korean medicine with modern research that helps the skin stay healthy. Along with Acwell, Cosrx, JNH, Mizon, Skinmiso are the brands with the most popular products in Bangladesh. Their cleanser, toner, serum, eye cream, sun protector cream, essence etc are frequently credited by consumers in Bangladesh for their efficacy and easy application.
Another product that has gone viral is Korean sheet masks. Sheets masks give instant boosts to skin's health but the real reason they became popular is mostly for their interesting use displayed in Korean dramas. Most of the Korean products are based on cleansing, nourishing, and repairing the skin. With a greater number of options, consumers are now willing to learn more about them before buying the right product for a more specific solution to their skin problems, which saves the disappointment of buying a cosmetic that does not do the one job it has.
Although pursuing beauty is debatable to some, one should practice skincare as a treat to self rather than fitting into increased beauty standards. With the growing popularity of Korean skincare products, it is on the consumers to decide whether to be a people pleaser or self-loving.
Mehenaz Sultana Tisha is a student of English at Shahjalal University of Science and Technology.