Authorities in Italian region Lazio have come up with an unconventional idea to safeguard the wedding industry after the disastrous effects followed by Covid-19. They are going to offer €2,000 (Tk 188,000 approx.) to any couple who get married in the region.
The initiative is known as 'In Lazio with love' and is open to both Italians and foreigners who get their wedding done in that region between 1 January and 31 December of 2022, reported The Guardian.
Italy has been one of the countries affected the most due to the coronavirus pandemic. Italians, known for their extravagant and luxurious weddings, could not replicate the same during the pandemic.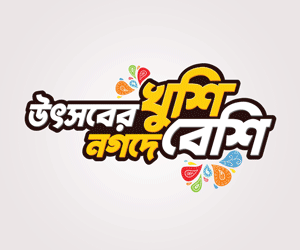 Their wedding industry seems to be in hibernation, even after the situation around the pandemic has eased down a bit. Hence, the Lazio authorities came up with this unique idea.
Couples are allowed to make applications with five receipts and if they are accepted by the authorities, they will receive an amount of €2,000 spent on various services of the wedding, attires, locations, car hiring service, flowers and other stuff relevant to the entire wedding procedure.
As per The Guardian report, the President of the Italian region of Lazio said in this regard, "The scheme is needed to support a sector that has suffered badly from the economic crisis.
"We have put the significant investment in place also with an eye on the tourism sector, and with the awareness and pride of being able to boast about every part of our region, with many locations among the most magical and fascinating in the world thanks to an unparalleled cultural heritage," he was quoted as saying by The Guardian.
Lazio used to be a huge hub of weddings in Italy and as of the statistics of 2019, more than 15,000 couples wedded in that region.
The number plummeted to only 9,000 during the pandemic which has led the authorities of the Italian region to come up with the idea.
Lazio has a diverse landscape with mediaeval towns up on the hills with the flavour of the Roman Empire as well as beaches with Sand Dunes.
Famous Hollywood couple Tom Cruise and Katie Holmes are two names among the long list of celebrities who tied their knots in that region.
This initiative might rejuvenate the wedding sector of the region which has been badly hit by the pandemic.