Police recovered the body of a woman from Shibpur Purbopara village in Khetlal upazila of Joypurhat, 37 days after she had gone missing.
The deceased was identified as Beauty Begum, 33, of Syed Damgarah village of Bogura's Shibganj upazila, reports UNB.
Police said Beauty Begum had an illicit affair with Uzzal and she came to visit him at Shibpur Purbpara village in Khetlal upazila of Joypurhat from Bogura on the night of April 21.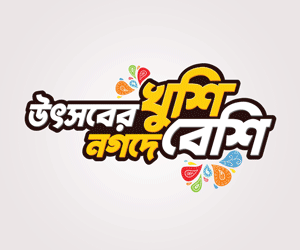 Uzzal Hossain raped her at his house and when Beauty pressurised him to marry her, Uzzal strangled her to death and hide the body in the toilet's septic tank of his house.
Later, victim's family lodged a complaint with Shibganj police.
Based on the complaint, police arrested Uzzal Hossain from Bogura city on Friday night.
On the basis of Uzzal's information, police recovered the dismembered body of Beauty Begum from the septic tank of Uzzal's house Friday midnight.
A murder case was filed at Khetlal Police Station on Saturday, said Raushan Yazdani, Officer-in-Charge (OC) of Khetlal Police Station.