For over two decades, a three decked boat hospital has been traversing the waterways of Bangladesh outreaching specialised healthcare services to people in remote regions. Jibontari, as it is named, has so far treated over seven lakh people at thirty two locations in twenty two districts along the rivers. With qualified doctors and nurses on board, the boat hospital has been anchoring at different riverside points bringing relief to the people suffering from different ailments but unable to avail medical services due to various factors. It has also performed surgical operations on over fifty thousand people.
When Jibontari was first floated in April in 1999, it was the first ever floating hospital in the country. The forty meter long and ten meter wide vessel had been tailor-made to be an appropriate medical facility with an operation theater, clinical laboratory, doctor's chamber etc. Impact Foundation Bangladesh, an NGO, operates the floating hospital with contributions and volunteer doctors coming in from different countries. In a riverine country with inaccessible communication network and more importantly in the backdrop of low key healthcare system, Jibontari was a beacon of hope and relief for millions of people living alongside the rivers.
Besides providing normal treatment, the boat hospital has also conducted over fifty thousand surgeries related to eye, ENT, orthopedic and cleft lip palate. On many occasions, surgeons from many countries conducted the surgical operations. Besides, they also trained the local doctors and nurses. With initial funding from the Impact Foundation in the UK, the vessel was made at Narayanganj dockyard under full supervision of a well reputed British naval architect. The vessel Jibontari is still in full steam and continuing to supplement the government's healthcare inclusion services in the country.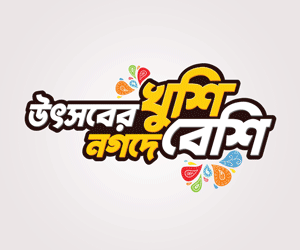 Proper healthcare inclusion is a pre-requisite for over all development of any society. For a country like ours with a massive population living on a terrain decked with rivers and waterways, it is indeed a herculean task to bring all people under the umbrella of health care facilities, even the basic ones. As though there has been a good surge in increasing government facilities across the country, yet the gap remains high in doctor-people ratio. Of course the quality of services and affordability in public healthcare centres and those in private hospitals, in big cities particularly, also remains in debate. Several health-related NGOs have also helped in outreaching basic healthcare services to the people throughout the country. But the population keeps on growing and the diseases too. As such, ensuring healthcare for all remains in dire straits.
Healthcare is an essential aspect for overall wellbeing of any society. It is well placed in the UN chart of 17 Sustainable Development Goals (SDGs). The SDG 3 stipulates ensuring healthy lives to promote well being of all people at all ages, at all communities and at all places. The SDGs declaration emphasises on universal health coverage by enabling access to healthcare by all. The SDGs sum up to stress that none should be left behind whether in education or health or energy use or resource benefits or disaster management and all aspects of life.
This is true that access to healthcare facilities holds the key to ensuring universal health coverage. Thus, both public and private sectors are agog with intents and activities to facilitate people in this regard. Surely there has been a massive development to this effect over the decades as more structural facilities have been developed, more doctors and nurses have been produced, and more importantly, remarkable developments have been made in researches of diseases and remedial while mammoth progress made in biotechnological innovations.
However, there still lies disparity and complications in the math of universal health coverage round the world. The public healthcare facilities face shortage of doctors and nurses while the private ones are more pro-urban and with commercial mindset. There are several NGOs which are also working in this field, particularly for outreach communities. They are narrowing the gap a bit but have limited scope and strength.
In our country, this math of disparity is colossal. With a geo-physical situation dominated by rivers, shifting islands called "chars" or shoals, vast water bodies like haors and with periodic floods, there is often a distress call for the health sector. Accessibility of the people, particularly those living in the chars for their livelihood, as well as during floods scourging through villages alongside the rivers, become difficult and at times impossible. Along with these are the factors of non-availability of doctors and nurses at the public healthcare facilities and this has become the cardinal challenge as the qualified medical practitioners do not want to work in rural or remote areas. As such, the local people, during their ailments or medical necessity, are forced to take the help from quacks or healers or saints.
In fact, there is a great disparity in doctor-to-people ratio in Bangladesh. According to the World Bank, there is less than one doctor available for every 1000 people. The World Health Organization (WHO) puts it at 5.26 per ten thousand people.
Though there has been a good stint of development in widening the network of public healthcare system across the country along with remarkable improvement in road network, the modus operandi at the healthcare centres remains at low ebb. No doubt there has been a boom in private sector healthcare services but those are mostly not affordable by the poorer segments of the society. In such a scenario, efforts such as that of Jibontari must be of impeccable value. Beyond doubt, endeavours like this are likely to help in improving the state of healthcare inclusiveness in the country.
Mohiuddin Babar is a free lancer