THE ROHINGYA people of the Rakhine state of Myanmar are being subjected to inhuman torture and have been fleeing their country for fear of life to take shelter in neighbouring Bangladesh. More than half a million Rohingyas from Myanmar took refuge in Bangladesh since August 25 and the number is increasing everyday. The military crackdown on the Rohingya people has drawn criticism from the United Nations (which termed it as "crimes against humanity"), the human rights group Amnesty International, the U.S. Department of State, as well as Bangladesh where majority of Rohingya refugees arrived. The de facto head of government of Myanmar, Aung San Suu Kyi, has been criticised for her inaction on the issue and for doing very little to prevent military abuses.
Some argue that since the military retains significant power in the government, Ms. Suu Kyi may be without enough power to control them. We have been watching on electronic media how the Rohingyas are being tortured and driven out of their homeland. Everyday newspapers around the world have been carrying pictures of brutal torture on Rohingyas by the Myanmar army. Many of them have been dying on their way to Bangladesh and most of them are children. The Rohingyas have been using small boats to cross the sea and walking for miles together to reach Bangladesh along the path that is strewn with land mines to kill them. Many of them are coming with severe injuries and there are not enough facilities to treat them properly.
The Rohingyas have been described as one of the world's most persecuted minorities. They were deprived of the right to free movement and of higher education. They were denied citizenship since the Burmese nationality law was enacted. They lost a lot of arable land, which was confiscated by the military and given to Buddhist settlers from elsewhere in Myanmar. There are however widespread notions that presence of Rohingya refugees for a long time may cause to deteriorate the law and order situation of the area. But any such possibility can be avoided if situation is regularly monitored.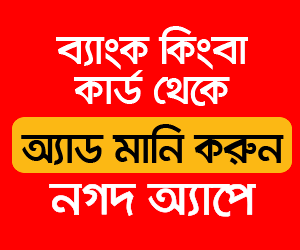 Whatever may have been the provocation no human being deserves to be banished from his/her homeland in the manner as is being done in the case of the Rohingyas. They must be allowed to go back to their country with full dignity and no one should be left to live in refugee camps for an indefinite period of time. It is high time for the governments of both countries and other world leaders to settle the issue once and for all. The UN has to play a strong role in bringing the crisis to an end.
Khondoker Abdullah Al - Abir
East West University, Aftabnagar,
Rampura, Dhaka.