'Shei Shomoy' is a historical fiction novel by Sunil Gangopadhyay where he portrays the contemporary picture of Bengal, particularly the city of Kolkata between 1840-1870.
The book takes us to the time when the Bengali renaissance took place and Bengal went through a massive transition. It sheds light on topics like - the language preferences of that time, the widow remarriage act, women's education, caste conflict, child marriage, indigo-farming, superstitious beliefs of society, etc.
The story builds up around prominent historical figures like Kaliprasanna Singha, Keshab Chandra Sen, Ishwar Chandra Vidyasagar, Michael Madhusudan Dutt, journalist Harish Mukherjee, the famous father and son duo of Dwarkanath Tagore and Debendranath Tagore, English educationists John Bethune and David Hare and many more.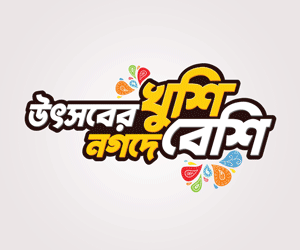 Sunil's writing explains the process of reconciling and reconstructing the Bengali society by some genuine hard-working people. This reformation helped the Bengali people to come a long way through the sphere of time.
During that time, Bengali was a language only to be spoken. Hindu scholars used Sanskrit, and Muslims used Urdu for academic pursuit. Bengali was not a well-developed language, and no one seemed eager to attempt an improvement either.
Sanskrit college, Hindu College, and the Young Bengal Society played a major role in practising the mother language in literature. Later on, writing and publishing in Bengali became the norm, rather than the exception.
The tale of Vidyasagar, a Bengali Brahmin more interested in popularising the Bengali language than in being comfortable at a well-paying job as a college principal would surely intrigue the readers.
The author takes us through the life and works of Madhusudan. He was from Hindu College, an institution that was considered only for aristocrats. Madhusudan was a man who started with a contempt for anything related to the Bengali language, and yet by the time of his death, had become the greatest Bengali poet of all times.
It was a transitioning time when schools and colleges were being established for women. A superstitious belief was rooted in the society that if a woman is educated and has as much knowledge as a man, she can be a threat to her husband's life.
Despite all the obstacles rounding women's education, Ishwar Chandra Vidyasagar fought for their rights bravely.
Women were always on the sidelines in that era. Many people were arguing and working for their cause yet it felt more like pity than any sense of equality.
Ganga's lost love Bindu, his deified mother, Bimbati, Kamala, Heeremoni, Sohagbala, Kusum - all these female characters seemed to lack depth in their characters. They were like pale water-colour paintings that lacked vitality.
Stories of converting and reforming Hindu religions to some extent can be found in the book. Devendra Nath introduced a new religion called the 'Brahma' religion. It was a renewed form of Hindu religion that included all the Vedic shloka but omitted the superstitions.
The Christians tried to convert the Bengalis in the name of modernisation but Devendra Nath believed that practising religion should be a personal choice and nobody should be forced to practice a particular religion blindly.
However, the book does not clarify certain things and leaves a grey area for the readers to be the judge. Michael Madhusudan Dutta's actual love interest, desire, or whether Harish Mukherjee was a libertine or not can be interesting topics for brainstorming.
'Shei Somoy' is a wonderfully written novel of a time when the well-bred or poor bred competed in intellectual and socio-cultural pursuits. Bengali language coming of age and sycophancy around English learning, the book captures the essence of everything from that time.