It is indeed heartening to learn that that the Bangladesh Standard Testing Institute (BSTI), the state-run standard organisation of the country is going to set up several modern laboratories (numbering 89) to significantly upgrade the facilities of testing and standard certification of local products to gear up exports. In addition to installing the labs -- reportedly state of the art -- there are moves to improve institutional capacity of BSTI that among others include setting up 10 regional offices for expansion of BSTI services at the field level to ensure quality products and accurate weights and measures.
It is pretty well known that inadequacy and lack of compatibility in testing are the two major deterrents for Bangladeshi exporters in accessing many prospective overseas markets. Lack of required testing facilities, believed to be a serious deterrent in export of both primary and manufactured products, is increasing telling upon the prospects of exporting. This is more pronounced these days than in the past as the destination markets, especially those in the developed countries, are resorting to trade barriers through stricter non-tariff measures (NTMs) on standards relating to, among others, health, sanitary and phyto-sanitary aspects.
While there is a dearth of well-equipped laboratories in the country to test products prior to exports, the need for compatibility with the standards of overseas markets is yet another major hurdle affecting exports. This is to say, equipping the labs with proper human, technical and logistic resources is not enough to assure the exporters about entry of their products into target markets. What is critically important is compatibility that can only be ensured through accredited agencies, authorised to conduct tests as per strictly followed and monitored guidelines.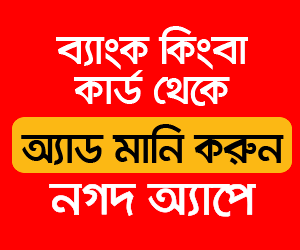 Bangladeshi products that are currently faced with entry barriers due to testing inadequacies include pharmaceuticals, processed food products, spices, shrimps and frozen foods, leather and leather goods, to name some of the major few. In the absence of the facilities, local manufacturers are forced to send their products abroad for required tests and compliance certification which is very expensive and renders exported products less competitive. Had there been internationally accredited labs in the country, the problem would have been of far lesser scale.
Accreditation in testing is an international practice in which certification of competency, authority or credibility is presented. Organisations that issue credentials or certify third parties against official standards are themselves formally accredited by accreditation bodies. The testing labs accredited to do the job are thus entrusted to ensure compliance with established technical requirements involving physical, chemical, forensic, quality and security standards.
It has been learnt that the major hurdle in the process of having accredited labs in the country is that the Bangladesh Accreditation Board (BAB), the designated body to get the testing labs registered with or authorised by it, is itself yet to be authorised by international accreditation bodies. It is not clear why it is so. Establishing the BAB is not an end in itself. The relevant agencies should be up and doing to hasten the process. The sooner the required authorisation is obtained, the better it is for the country and its exports.
Nonetheless, the move to set up BSTI labs is no doubt epoch-making as the demand for modern testing labs in the country is decades old. Equipped testing labs are of particular importance in respect of pre-shipment inspection for export. Similar is the case with standards. In the absence of conformity as regards standards assessment and certification, many Bangladeshi products despite being of good quality find it extremely difficult to access foreign markets.
The labs to be established soon will go a long way in materialising the core mandate of the BSTI in setting up the quality and dimensions of Bangladesh standards and to prepare and promote standards on national and international basis. In this context, the most important issue is to obtain accreditation in order to empower BSTI as the designated agency to issue testing and other related certifications, depending on country-specific compliance needs of importing countries.
Businesses have expressed satisfaction that the ongoing move, though belated, would serve a two-fold purpose. While quality and standards of local products can be expected to be disciplined in a thoroughly scientific manner (the current methods not at all so), those meant for export would find it easier to be marketed abroad. As a starter, exporters have proposed to set up BSTI labs in major land ports which they believe would do away with many hassles that currently exporters have to face while exporting to India.
This is the time to revamp an important state agency, not just for its own sake but for a highly demanding public good. In fact, much of the inertia of BSTI hinged on its lack of capacity to deal with products for both local consumption and export. Is it going to be a turning point for BSTI? One would love to wish so.