Taking into account the trends and practices of our competing exporting countries like India, Pakistan, Sri-Lanka, Vietnam, Cambodia, China, Korea, Malaysia, the Philippines, Indonesia and others Bangladesh should launch a vigorous drive to ensure sustainable destinations of its export goods and services within the period 2021-2026. A precondition for this is to enter into comprehensive Free Trade Agreements (FTAs) on goods and services with different regional blocks. Instead of relying on the Generalised System of Preferences (GSPs) and Bilateral Preferential Trade Agreements (PTAs)--- none of which is cost effective--- Bangladesh needs to focus on regional FTAs. Although sounds ambitious, this strategy will pay back in the long run as the country is set to be graduated from the Least Developed Country (LDC) category by 2026. Moreover, it is also not easy to sign a FTA deal with any regional block as it requires lengthy and patient negotiations. What is necessary is to start negotiations as soon as possible.
The Regional Comprehensive Economic Partnership (RCEP), the newest mega-regional FTA, comprises 15 signatories: Australia, Brunei, Cambodia, China, Indonesia, Japan, Laos, Malaysia, Myanmar, New Zealand, the Philippines, Singapore Vietnam, South Korea, and Thailand. RCEP members include the 10 countries of the Association of Southeast Asian Nations (ASEAN) and their regional trade partners - China, Australia, New Zealand, Korea, and Japan. The RCEP has a combined Gross Domestic Product (GDP) of US$26.2 trillion which is 30 per cent of the world GDP. With 2.2 billion people, the region accounts for about 28 per cent of global trade. So, it is a big market to explore for Bangladesh and the country needs to start talks to join the pact as any country including Bangladesh may join the RCEP 18 months after it comes into force. A study, conducted in 2015, found that complete tariff elimination by the countries of the RCEP would negatively affect Bangladesh as well as other South Asian countries. It was estimated that Bangladesh may face welfare loss of around $79.45 million with decline in GDP by 0.67 per cent due to the RCEP. Seven years later, there is a need to do a new study and also move to join the mega-regional deal.
For Bangladesh a FTA with Russia and CIS through Eurasian Economic Union (EAEU) is likely to open the country's third export front apart from the United States (US) and European Union (EU). To date, the EAEU has signed FTA with Vietnam, Singapore, Serbia, and Iran. Vietnam's exports to EAEU increased by 36.5 per cent to $5.9 billion in 2018 from $4.3 billion in 2017, the year the deal was signed. The Russia-Ukrain war has, however, cast a shadow on the future potential of EAEU. Therefore, Bangladesh needs to review the situation carefully.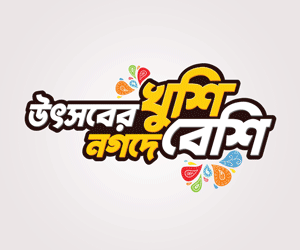 Meanwhile, the Gulf Cooperation Council (GCC) may be another option to negotiate FTA. The six members of the GCC are: Bahrain, Kuwait, Oman, Qatar, Saudi Arabia and the United Arab Emirates (UAE). These are oil-resourced rich countries and exports of services have greater potential.
Bangladesh will continue to be eligible for duty-free market access to the European Union (EU) countries under the EU EBA scheme till 2029. There are, however, three possible options for Bangladesh for the post-2029 market access strategy in EU. The first one is standard GSP scheme which grants only duty reductions (not duty-free) for maximum 66 per cent of all EU tariff lines. Under the terms of the WTO this unilateral GSP scheme can be withdrawn any time. The second is GSP-plus which also allow 66 per cent product coverage along with more than 27 non-tariff barriers. Third, there is a new EU GSP scheme 2024-2034 which is also not less stringent on product coverage, lower product graduating threshold and extended monitoring of compliance measures outside the scope of the WTO.
Thus, none of the three GSP-based options is viable for Bangladesh. In this connection, the country needs to follow Vietnam to enter into a FTA deal with the EU.
Bangladesh also needs to start work for singing a FTA deal with the United States (US). Non-reciprocal trade deals like GSP and multilateral, regional arrangements have been excluded from the US trade agenda and accordingly the US has withdrawn itself from TPP preferring only to make bilateral reciprocal trade deals during Trump regime. Biden administration is yet to reverse the course. Though it will be the toughest negotiation, Bangladesh should move ahead. The terms of Bangladesh-US FTA in goods, services and investment should be without prejudice to the rights and obligations under the WTO agreements and respective international rights and obligations as agreed in Bangladesh-US TICFA. Besides, the US, Bangladesh should also think for negotiating a free trade deal with Canada.
Bangladesh also may consider reviewing the prospect of free trade deals with African Continental Free Trade Area (AfCFTA) and Mercosur (Southern Common Market). AfCFTA commenced with effect from January 2021 and so far 36 African countries have ratified the agreement. AfCFTA will be the world's largest free trade area since the formation of the WTO. Mercosur is a South American trade bloc and its members are Argentina, Brazil, Paraguay and Uruguay.
So far, Bangladesh has not signed any bilateral FTA with any major trading partner like China and India although discussions are there for long. Bangladesh and India have agreed to sign a Comprehensive Economic Partnership Agreement (CEPA). There is, however, little progress. Progress in SAFTA and BIMSTEC deals are also quite slow. Instead of putting effort into these traditional deals, it would be better to start work on FTA with big regional blocs and large trading partners.