Workplace violence against medical doctors is an unfortunate reality of medical practice in Bangladesh as well as in other countries. The World Health Organization (WHO) defines workplace violence as "incidents where staff is abused, threatened, or assaulted in circumstances related to their work, including commuting to and from work, involving an explicit or implicit challenge to their safety, well-being, or health".
Workplace violence is a major occupational hazard for occupations that involve providing direct service to people; thus, healthcare professionals including nurses and medical doctors are ranked high in terms of risk for their very nature of work. This substantially impacts the physical and psychological well-being of doctors and nurses and ultimately upsets the health care service delivery system's effectiveness and efficiency. Patients or their family members or friends may trigger episodes of violence and these are quite prevalent in South Asian countries, particularly in the emergency department, psychiatric wards, and intensive care units. One common precursor of violence against doctors is patients' and their attendants' dissatisfaction with the service they receive. To complicate matters further, in general, doctors often gain little sympathy from the general public in Bangladesh as many here consider medical practitioners as ruthless, greedy with an indifferent attitude to the patient's wellbeing.
Workplace violence against medical doctors has regrettably become more recurrent in Bangladesh as the need and access to healthcare have risen. The following few recent episodes are taken from newspapers: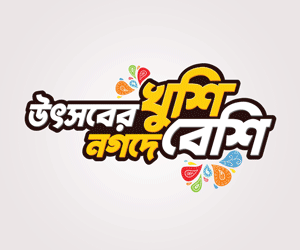 Event 1: On July 18, 2021, a patient was rushed to the emergency unit of Gaibandha Sadar Hospital. She died later. A group of people including the relatives of the deceased patient then carried out attacks on doctors, nurses, and staff. They assailed the doctors and other health officials physically and also vandalised the emergency department of the hospital.
Event 2: A Medical Officer was attacked by relatives of a deceased patient on June 19, 2019, at Barguna General Hospital. He was beaten by the relatives of a deceased patient, during an altercation that ensued at the hospital on that day.
Event 3: A medical doctor and owner of a private Clinic and Diagnostic Centre died while being treated at the Intensive Care Unit of Shaheed Sheikh Abu Naser Specialised Hospital in Khulna on Jun 17, 2020. The death of a mother after giving birth to a baby at the clinic led to a brawl with a patient's relatives and he was injured in that scuffle.
The Bangladesh healthcare sector in general witnesses a large number of violent cases, especially against primary healthcare providers. Mostly junior doctors and internees and nurses become victims and this negatively impacts their physical and psychological well-being, which in the long run limits their work performance and decreases job satisfaction. An unsafe and threatening work environment affects the functioning and efficiency of the healthcare delivery system.
Several research studies worldwide tried to understand the risk factors and predictors that cause such incidents. Some identified factors are related to patients (e.g., gender (especially, male), low literacy, the influence of drugs or alcohol, personality type, dissatisfaction with service, poor previous medical service experience, high or unpredictable cost of services, mental disorders, inadequate treatment adherence); some are related to doctors (e.g., gender (female, in particular), lower academic credential, shift work, stress, anxiety, certain personality traits, poor communication skill, rude and indifferent behaviors, inability to scale down patients' emotional state). Organisational factors have a role as well (e.g., psychiatry, ICU or emergency wards, lack of equipment and resources, overcrowding of the facility, long waiting time, delay or interruption in service, high workload, insufficient skill-sets, and mix, miscommunication, lack of enough security, poor safety culture, lack of guidelines and protocol on how to handle difficult situations). Social or cultural factors also play a role (e.g., language barrier, lack of respect for authority in general, distrust, negative image of medical professionals attributable to the media reports, and a lack of social structure like local government in general). Awareness of this issue and addressing it methodically can reduce the incidence of violence against medical practitioners.
A recent review study summarised different strategies to reduce workplace violence. Some of these apply at the Individual level: training of doctors on 1) how to deal with disagreements and miscommunication, 2) avoiding false promises particularly in challenging situations, 3) taking prior consent from patients or families before starting treatment, 4) better problem-solving. Incorporating more modules on effective communications and interpersonal skills in the medical curriculum, and learning how to convey bad news have been strongly recommended. Organisation level strategies include 1) installing CCTV cameras and other security systems in high-risk areas, 2) setting up metal detectors, alarm systems, having adequate lighting on all hallways and corners, 3) restricting entry of a number of relatives or friends of the patients, 4) improving doctor-to-patient ratio, 5) implementing technology to ensure delivery of faster service, 6) having a transparent billing system and 7) having a policy on active grievance redress system. At the societal level, unbiased media reporting, reducing local politicians' undue interference, inviting religious leaders to counsel people in distress, and educating the local communities about human health, diseases, outcomes, and limitations of the hospital or medical care may help.
Workplace violence is understood as any type of act, incident, or behaviour in which the victim is ill-treated, threatened, disgraced, or beaten in the workplace. Violence is characterised differently: physically (e.g., hitting, pushing, and kicking) verbally (e.g., yelling, insults, and offensive comments), or sexually (e.g., comments or jokes, touching). A comprehensive review of incidents of workplace violence against doctors, a better reporting system of the cases, describing the degree and types of violence, understanding the risk factors, and highlighting the impact of violence on physical and psychological health will help in developing intervention strategies and implement practical actions to improve the safety of medical doctors in Bangladesh.
Dr. Hasnat M Alamgir is a Professor of Public Health