The Padma Multipurpose Bridge (PMB) will create a big demand for both passenger and easy goods transportation due to significantly saving travel time in river crossing and mileage cut-down by at least 100 kilometres.
In this connection, the newly built Dhaka-Mawa-Bhanga expressway may get over-served as transporters scramble for launching new routes and services to southwestern districts through the iconic bridge after its inauguration.
However, transport experts apprehend a deterioration of traffic congestion at the entry points of Dhaka city after the bridge inauguration, as soon as on June 25, as these buses and goods transports would try to cross and enter through Jatrabari in absence of alternative link roads.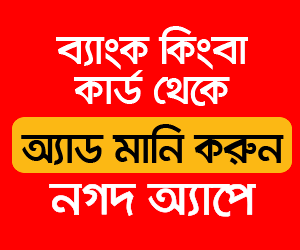 They mainly mention the already-crowded Saidabad point where the bus terminal for heading towards the southwestern districts is located.
Talking to various transports players, the FE correspondent finds both small and big bus operators already having started groundwork to carve out the best routes and business to launch respective services by using the country's expensive expressway and the dream bridge across the mighty river Padma.
Bangladesh Road Transport Authority (BRTA) has already received some applications from the bus companies. Officials say the BRTA will soon sit with the Deputy Commissioners concerned as heads of the route-permit-issuance committee.
"We will sit together with all concerned to study and work on various issues next week," says an official, preferring not to be named
Members of Bangladesh Bus Truck Owners Association (BBTOA) are also working on finding best routes to launch bus and trucking services to the once-cutoff southwestern districts.
Khandaker Enayetullah, the owner of Ena Paribaban, said scope of opening bus service with Khulna, Satkhira, Bagerhat, Barisal, Faripur and other districts has been created following the Padma bridge construction.
He, however, feels "it will take more time to launch new buses" suiting the impressive roadway.
President of Covered Van Oikyo Parishad Mokbul Ahmad says they expect increased demand for goods transportation to be created from Khulna and Benapole.
The owner of Nazrul Transport Agency, which operates mainly on Dhaka-Chattogram corridor, thinks as the bridge and the expressway have lessened the transportation cost due to mileage and time cuts, scope of plying greater number of goods- carrying vehicles is high.
However, Greenline has already imported 20 to 25 buses to start bus services with Barisal, Kuakata, Bagerhat, Mongla and Pirojpur. Mahmudul Hasan Mahmud, Assistant General Manager of The Greenline, told the FE that they had taken the route permits long before.
"We have been operating the buses on these routes through Gopalganj after crossing the river by ferry. But the Padma bridge has created the scope to improve the bus service," he told the FE over the phone.
Though the Greenline has its own terminal to operate the bus services, including at Saidabad, Rajarbagh, and Mawa points, most of the bus operators of Gabtoli and Mohakhali cannot operate buses for lack of bypass through the city.
According to Roads and Highways Department (RHD), though feasibility study on inner circular road has been completed long before to establish exit and entry gateways from different points of the capital city, it has yet to be ready for implementation.
An official of Dhaka Circle says the Dhaka-Mawa expressway can be connected with Gabtoli through Turag points crossing Dohar, Keraniganj, Jinjira, Mohammadpur and Basila, but it is still narrow.