ShopUp, a B2B commerce platform in Bangladesh, received some Tk 3.0 billion debt financing from global and local lenders. It marks an important turning point for the nation's startup sector.
The financing comprised of Tk 2.0 billion from Lendable, a global provider of debt to fintech companies in emerging markets, marking their first investment in South Asia.
Additionally, ShopUp secured around Tk 1.0 billion in debt financing from The City Bank of Bangladesh, its first funding for a local startup.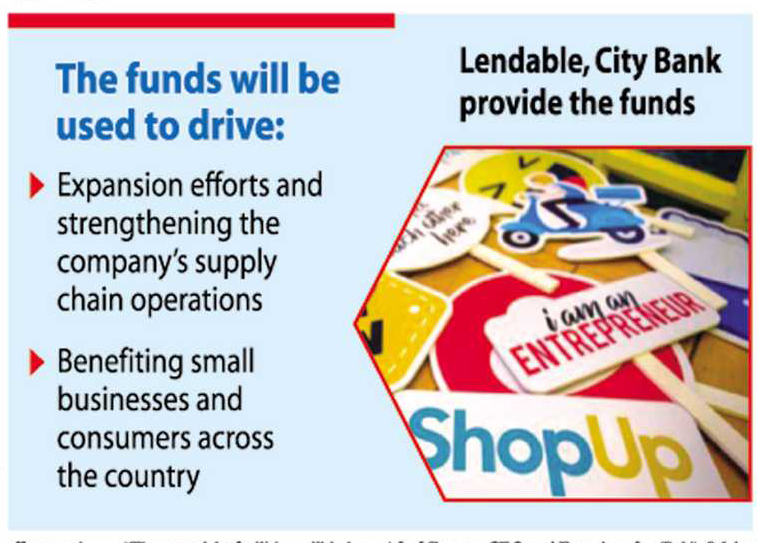 The funds will be used to drive expansion efforts and strengthen the company's supply chain operations, benefiting small businesses and consumers across the country.
"The new debt facilities will help us reach our goal of creating a seamless distribution network for food and essentials that serves 80 million people in Bangladesh," Afeef Zaman, CEO and Founder of ShopUp, said in a press statement on Thursday.
According to ShopUp, the fund will help address the significant food waste issue in Bangladesh, with over 30 per cent of production being wasted, by implementing a seamless distribution system that reaches 50 per cent of the population, ensuring food security for all.
ShopUp is Bangladesh's leading full-stack B2B commerce platform for small businesses, which uses technology to supercharge businesses with easy access to B2B sourcing and last-mile logistics.The company runs three products: B2B commerce platform 'Mokam', logistics company 'REDX', and embedded finance product 'Baki'. 'Mokam' partners with manufacturers, brands, and mills to streamline distribution of food and household necessities to small shops.