The Federation of Bangladesh Chambers of Commerce and Industry (FBCCI) on Saturday urged scrapping licenses of the traders found guilty of illegal hoarding of essential commodities creating an artificial crisis in the market.
FBCCI also announced that its district wing will start market monitoring along with law enforcement agencies to keep the prices of commodities stable.
The declarations came at a view exchange meeting on stock, import, supply and price of essential commodities, organised jointly by Mohammadpur Town Hall City Corporation Kitchen Market Merchants Association, (Kacha Bazar Banik Samity) and FBCCI at Mohammadpur in the city.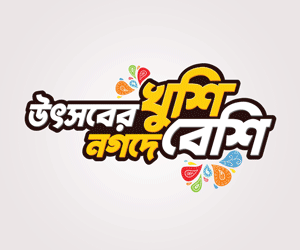 FBCCI Senior Vice President Mostofa Azad Chowdhury Babu said traders should refrain from cashing on the global price hikes.
Hoarding by unscrupulous distributors, dealers and traders has turned the market of essential commodities into the worst condition, said Babu, also the convenor of the FBCCI's market monitoring committee.
Babu requested the Trade and Tariff Commission (BTTC) to provide them with the list of dealers and distributors' companies which is compulsorily needed to monitor the market.
He also said the commerce ministry should sit with the refiners soon to review prices of edible oil as per the prior decision to review it every fifteen days following the global price trend.
Babu said more than 22 days have passed since the last review but the government is yet to make any move.
A regular review of edible oil prices is necessary to encourage refiners to import the item without fear, he said.
And through this process, market volatility could also be avoided, said he.
The FBBCI market motoring committee's convenor said the government is buying a large volume of rice from the traders which is a praiseworthy move.
"But we have to take care that it should not cause a surge in prices of the staple."
"Every district chamber has been directed to monitor the market regularly. Strict action will be taken against the chambers which will not carry out the task," he continued.
However, asked whether the FBCCI market monitoring committee has taken action against any unscrupulous traders so far, members present at the meeting couldn't come up with any reasonable answer.
Md Lutfor Rahman Babul, president of Mohammadpur Town Hall City Corporation Kitchen Market Merchants Association, also chair of the meeting, said hoarding both by the traders and consumers should be stopped.
He urged consumers to buy goods as per necessity, adding capital punishment should be ensured for traders involved in illegal hoarding.
Licenses will be scrapped if anyone is found guilty, he said.
The FBCCI market monitoring committee has taken a move to form a monitoring cell in every market to observe whether there are any the irregularities like overpricing, overstocking, and so on.
The federation also directed its district wings to monitor the market regularly at the district level.