Checkpoint System Bangladesh Ltd.-Unit 2, a Netherlands-owned company, is going to establish a garments accessories manufacturing industry in BEPZA Economic Zone.
The company will invest US$ 10.52 million to produce annually 1,319 million units of different types of hang tag, tickets, sticker, label and others. Some 274 Bangladeshis will get employment opportunities in this factory, reports Reuters.
An agreement to this effect was signed between Bangladesh Export Processing Zones Authority (BEPZA) and Checkpoint System Bangladesh Ltd.-Unit 2 at BEPZA Complex, Dhaka on Tuesday.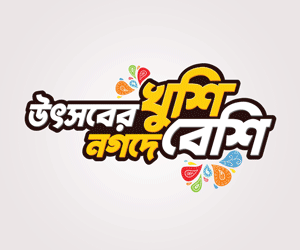 Ali Reza Mazid, Member (IP) of BEPZA and Kumudu Athuruliya, General Manager-South Asia of Checkpoint System signed the agreement on behalf of their respective organizations.
BEPZA Executive Chairman Major General Abul Kalam Mohammad Ziaur Rahman witnessed the signing ceremony.
Checkpoint System Bangladesh Ltd.-Unit 2 would be the second enterprise under the same ownership in the industrial zones operated under BEPZA. Their first one, Checkpoint Systems Bangladesh Limited, has been operating since 2009 in Adamjee EPZ.
The enterprise initially started its operation in Dhaka EPZ 15 years ago.
Senior officials of BEPZA were also present at the agreement-signing ceremony.