Leaders of the Bangladesh Association of Software & Information Services (BASIS) on Saturday said the budgetary measures for the IT sector in the budget for fiscal year 2022-23 did not reflect the BASIS's proposal as expected.
At a press conference held at the BASIS Auditorium in the city, BASIS Vice-President (Administration) Abu Daud Khan thanked Finance Minister AHM Mustafa Kamal for presenting the budget of Tk 6.78 trillion, says a press release.
He lauded the budgetary measure for encouraging the start-up entrepreneurs. The budget exempted start-ups from all types of reporting obligations except the filing of income tax returns, he added.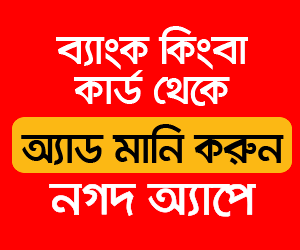 He also said the allocation for the IT sector in the budget has increased by 16.69 per cent or about Tk 2.74 billion, compared to the last fiscal year's revised budget, but there was no clear indication as to which projects or sectors the money would be spent on and how it would benefit the IT industry and its entrepreneurs.
Fahim Ahmed, Vice President (Finance), BASIS, and AKM Ahmedul Islam Babu, Director, BASIS, were also present at the press conference.
The BASIS leaders said that in order to encourage foreign investment in the IT sector, the BASIS had proposed to extend the tax exemption from 2024 to 2030, but this was not reflected in the budget.
On the other hand, local software and technology based services (ITES) are now subject to a 5 per cent withholding value-added tax at the business level, they said.
In addition, BASIS has proposed to allocate at least 10 per cent of the budget for the internal development of all ministries and their affiliated agencies for the purchase of software and ITES, but the budget did not provide any specific guidelines to this end, they added.
The BASIS leaders also said they had suggested providing various facilities to increase women's participation in the IT sector and to encourage online transactions, but these issues were not taken into consideration in the budget.
The government has taken up a plan to build a 'Smart Bangladesh' by 2041 with emphasis on the IT sector and declaring 2022 as the IT year product, but there is no specific plan to help increase the private sector participation in this effort, they said.
On the other hand, the budget proposed to impose a 15 per cent value-added tax (VAT) on most essential equipment of the IT sector, especially laptops, printers, toners etc. This will increase the cost for both traders and consumers in this sector, said the BASIS leaders.
They also urged the government to consider the issues.