Speakers at a webinar have stressed the need for introducing advanced financial products like digital loans, savings and micro-insurance through the country's digital financial services (DFS) to cover more people under the system.
They also emphasised taking a holistic approach to widen financial inclusion through the DFS, which is now mostly used for basic services like cash transfers and payments.
They put forward the recommendations at the webinar titled 'Unleashing the potential for digital financial inclusion: Strategic Roadmap.'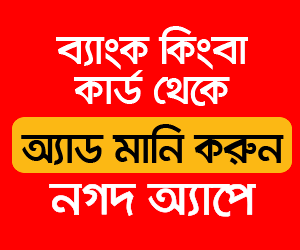 Innovision Consulting Private Limited in association with Digital Finance Forum Bangladesh & the Department of Economics, North South University organised the virtual discussion on Saturday evening.
Mahbub Sobhan, CDFP, Head of Payments, Nagad, made the keynote presentation.
The panellists included Ashraful Alam, Director at Bangladesh Bank, K M Ayreen Aziz, Head of Strategic Alliance at Nagad Ltd, Md. Tohurul Hasan, Digital Financial Service specialist at a2i, Raiya Kishwar Ashraf, Manager at Innovation Ecosystem and Partnerships of Social Innovation Lab, BRAC, Dr S.M. Asif Ehsan, Associate Professor at the Department of Economics of North South University.
Md. Rubaiyath Sarwar, Managing Director of Innovision Consulting Private Ltd, moderated the discussion.
Presenting the keynote paper, Mr Sobhan said financial inclusion was not merely opening a bank account only; rather it was about accessibility to financial services, affordability, and meeting financial needs among others.
"Financial inclusion is to reduce poverty and boost prosperity," he added.
Half of the adult population in the country are still unbanked despite all state authorities concerned, including the Bangladesh Bank (BB), are trying to expand the financial services to the rural areas, he said.
According to the presentation, the major contributors of financial inclusion were mobile financial services (MFS), agent banking and microfinance organisations.
Mr Sobhan said that widening digital loan disbursement through MFS could play a vital role for creating micro-entrepreneurs in rural areas.
BB Director Ashraful Alam said there are differences between traditional financial inclusion and the DFS.
"Digital financial services are supposed to be affordable to the customers and sustainable for the service providers," he said.
He talked about four main principles to unleash the potential of digital financial inclusion such as promoting a digital approach to financial inclusiveness, readiness to accept innovation, legal framework for enabling digital financial inclusion, and use of affordable technologies.
K M Ayreen Aziz said the local MFS still provides basic services like cash in, cash out and transfer. "While financial inclusion has increased, product usage has not increased proportionately," she said.
Raiya Kishwar Ashraf said over the last decade, BRAC has been integrating financial inclusion focusing on women living in low-resource and hard to reach areas.
"We have to take an ecosystem approach to solve the problems that are acting as barriers to financial inclusion (specifically women)," she added.
Dr S.M. Asif Ehsan said that the use of mobile phones, a widespread network of agents, internet and conducive government policies have contributed to the rise of DFS in the country.
Tohurul Hasan said there were over 100 million registered MFS subscribers in the country whereas the number of active users was 40 million. "So, we can see that a huge part of them is inactive."
Furthermore, after the COVID pandemic, most of the workers returned to the manual process of payment and receiving salary, he said. "We need a holistic approach, not an isolated one."
The Financial Express, a leading business daily, was the press Media Partner of the event.
Season 2 is further supported by mPower as ICT Partner, Youth Policy Forum as a youth policy engagement partner, DSDE as development professionals engagement partner and NSU YEF as an outreach partner.
The event is also covered by Sarabangla.net as the online news partner and Printagraphy as the digital communications partner.