Concerned ministries are working on the possibility to form a special tribunal to settle disputes and cases related to land ownership of Bangladeshi expatriates.
Foreign Minister said this recently at a gathering of Bangladeshi expatriates in London titled 'Padma Bridge: Milestone of a Decade of Growth and Prosperity", a spokesperson of the ministry said on Friday.
"Dwelling on some problems which the expatriate Bangladeshis are facing, the minister said that he has suggested the ministries concerned to form a special tribunal to solve the disputes and cases relating to their land and property," the spokesperson said.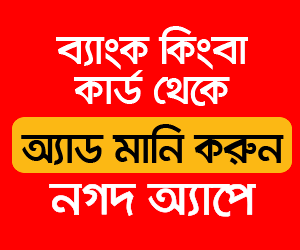 Highlighting the significant economic growth that Bangladesh achieved in the past decade, the Foreign Minister said, "Prime Minister Sheikh Hasina's timely and innovative initiatives made Bangladesh a self-sufficient country in staple crop production. Apart from this, our economy gained a strong foothold during the pandemic as expatriate Bangladeshi including from the UK and Ireland remitted USD25 billion to their homeland."
Dr Momen, in his speech, expressed solidarity with the flood victims in Sylhet and other areas of Bangladesh and spoke in detail about the relief and rescue operations the government has been implementing since the recurrence of the natural disasters.
The foreign minister further said that he had discussed the latest flood situation as well as relief and rescue operations with the high authority of the government and relevant ministries to ensure that the flood victims received adequate support.
Additionally, he had spoken with the education ministry about supplying textbooks to those districts where the school children have lost their books to the flooding and received assurances in this regard.
The foreign ministry also asked concerned ministries to ease further the security checks at the airports in Bangladesh, and issue passports in the possible shortest time.
High Commissioner Saida Muna Tasneem in her welcome remarks lauded the contributions the expats living in the UK and Ireland to Bangladesh's economy including the Padma Bridge by sending record remittances back home.
"If anyone needs assistance for sending and distributing relief materials to the flood-affected areas, they can also communicate the High Commission through the helpline details of which are available on the High Commission's Facebook," the High Commissioner said.
Speaking on the occasion, Tower Hamlets Mayor Lutfur Rahman who is a British-Bangladeshi, congratulated Prime Minister Sheikh Hasina and her government for building the Padma Bridge, which significantly improved the country's communication infrastructure.
Commenting on natural disasters across the world including the current flood in Bangladesh, the mayor cited the statement of Prime Minister Sheikh Hasina delivered at the COP26 in November last year, holding developed countries responsible for some of the climate-related incidents in Bangladesh.
He suggested the Bangladesh government continue its campaign so that developed countries take responsibility for climate-related losses and damage.