The local administration has decided to stop collecting entry fees from tourists at the popular and natural beautiful tourist spot of Jaflong under Gowainghat Upazila of Sylhet.
The decision was taken following criticism over the system after a recent attack on some tourists by the volunteers who worked for the authority, reports UNB.
Expatriate Welfare and Overseas Employment Minister Imran Ahmed also requested the deputy commissioner of Sylhet to stop taking entry fees from the tourists at the tourist spot.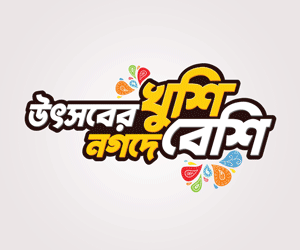 Acknowledging the letter, Sylhet Deputy Commissioner (DC) Mozibor Rahman said, "I have received the letter from the minister this noon. We have already taken the decision not to collect an entry fee from the tourists until the next meeting of the district tourism committee to visit Jaflong."
He, however, couldn't tell the schedule of the next meeting.
Legal experts have also termed the ticketing system at the tourists' hub as illegal and out of the jurisdiction of the tourism committee without a gazette by the concerned ministry.