Nine people were sentenced to death on Thursday for killing Jubo League leader Monirul Islam, who was also the treasurer of Sonamasjid Land Port C&F Agents Association.
Chapainawabganj District and Sessions Judge Md Sawkat Ali handed also sentenced two others to life imprisonment and acquitted four others.
Convicts who got maximum penalty are - Akherul Islam, 36, Sirajul Islam Munshi, 40, Tahurul Islam Tutul, 42, Abdul Malek, 34, Sirajul Islam, 40, Shariful Islam Sharif, 37, Md Masud, 22, Sirajul Islam Sentu, 32, and Abdus Salam, 34.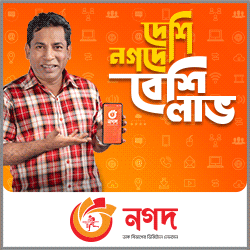 Parul Begum and Masud alias Lalchand were handed down life imprisonment.
The convicts have been fined Tk 200,000 each. Parul and Lalchand will have to spend another year in jail if they fail to pay the fine.
According to case details, the then C&F Agents Association chief Akherul, vice-president Munshi, general secretary Tutul and others were at odds with Monirul over transaction of the association's money.
The convicts took Monirul to Shibgtanj Upazila Stadium area on the evening of October 24, 2014 and shot him dead.
Monirul's wife Rahima Khatun filed a murder case with Shibganj police the next day. Police filed the charge sheet accusing 15 people on June 15, 2015, reports UNB.