The High Court has ruled against the use of the word "Kumari (virgin)" before the name of the bride in the Muslim marriage deed, 'Kabinnama'.
While giving its verdict upon a petition filed by Bangladesh Legal Aid and Services Trust (BLAST) today, the bench of Justice Naima Haider and Justice Khijir Ahmed Chowdhury suggested using the word 'unmarried' instead in place of 'Kumari'.
The court asked the government to amend the form of Kabinnama as per its rule -- excluding the word 'Kumari' before the name of the bride and including the words 'unmarried, widower or divorced' before that of the groom.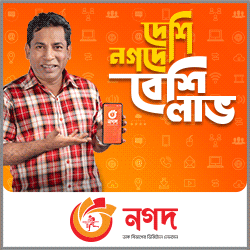 In 2014, the BLAST filed the writ petition with the court challenging the legality of using the words -- 'Kumari, widower and divorced' before the name of the bride, according to media reports.
The organisation argued in the petition that the use of these words runs counter to the right to privacy and discriminatory.
In the same year, the High Court issued a rule asking the government why the use of such words before the name of the bride in the marriage deed should not be declared illegal.
Today's verdict follows hearing on that rule.