The central bank on Wednesday advised the authorised dealers (ADs) to comply with the instructions in settlement of Export Development Fund (EDF) loans.
Bangladesh Bank (BB) also, in a circular, asked ADs to refrain from forwarding applications of EDF loans, irrespective of nature of imports, for customers whose liabilities have been settled through funded facilities in the immediate past 180 days.
"It is observed that EDF loans are settled, without repayment out of realized value in foreign currency, by extending funded facilities," the circular said.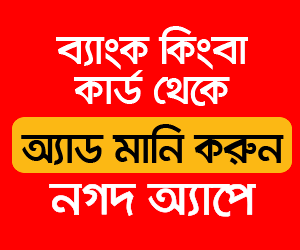 "The situation does not ensure export of goods for which EDF loans have been used," it added.
The circular was issued as loans given from the foreign exchange reserve have been found to be misused by some exporters, turning those into huge forced loans due to failure in payment to the lenders on the due date.
Borrowers are given foreign currency loans at a minimum cost from the EDF, a refinancing fund created from the foreign exchange reserve for bringing export proceeds.
In the case of many of these loans, no export earnings were generated with buyers failing to pay back the money, resulting in the piling up of forced loans against the EDF in banks, according to findings by the BB.
Forced loans are created when clients fail to make their letter of credit (LC) payments on maturity dates, and yet banks have to meet their obligations to foreign banks. Delay in LC settlement can happen both in import and export.
The EDF is intended to facilitate access to financing in foreign exchange for input procurements by manufacturer-exporters.
AD banks can borrow US Dollar funds from the EDF against their foreign currency loans to manufacturer-exporters for input procurements.
At their option the ADs can also lend to some extent from their own foreign exchange funds for input procurements.